News For The Blind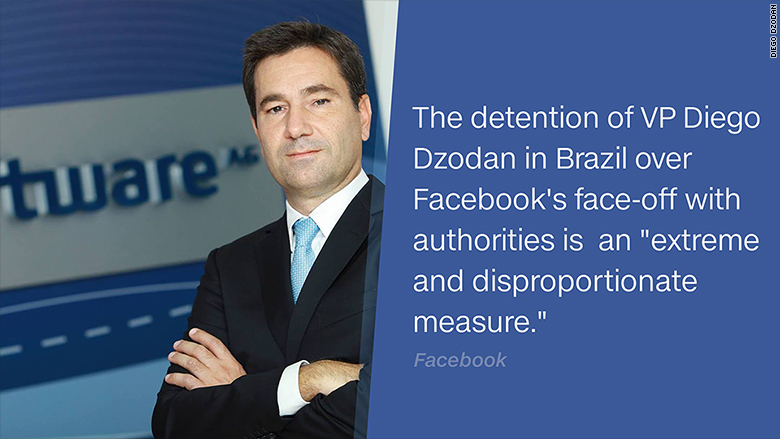 A Facebook executive in Brazil has been detained after authorities said the company failed to comply with a court order.
The court order asked Facebook to provide data from WhatsApp, a messaging app it owns, in connection with a criminal investigation into drug trafficking.
Police in São Paulo took Diego Dzodan, Facebook's VP for Latin America, in for questioning on Tuesday morning. He is still in custody, Facebook said.
Dzodan joined the company last June, according to his LinkedIn profile. His Facebook and LinkedIn profiles also list him as the VP for Latin America at Instagram, which is also owned by Facebook (FB, Tech30).
Dzodan's detainment comes four months after authorities first obtained a court order, according to a spokeswoman for Brazilian Federal Police in the state of Sergipe.
Authorities in Sergipe said they needed Facebook's help in a case where the suspects used Facebook Messenger and WhatsApp…
View original post 499 more words